Setting the Standard for
Excellence in
Association
Management
CRI Global, LLC was established in
1987 to help our clients create a culture
of excellence and exceed client
expectations. CRI Global achieves its
mission by providing valued services.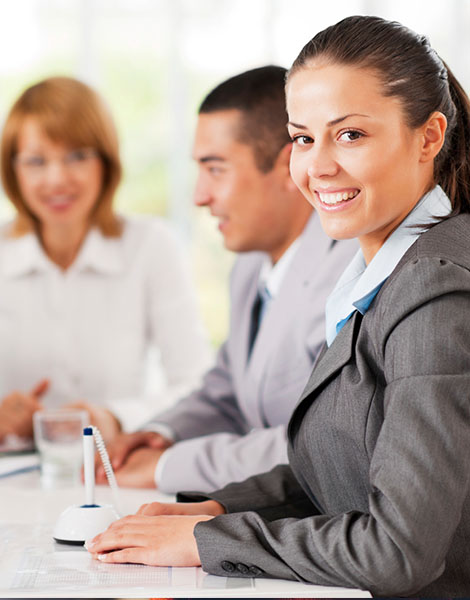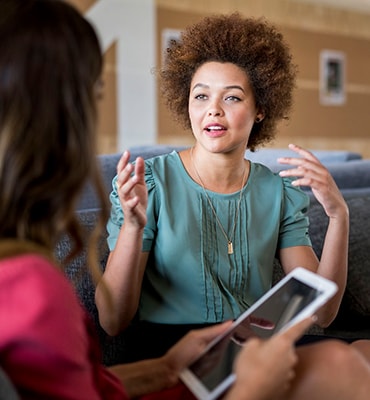 CRI Global, LLC helps its clients achieve world-class results by providing leading-edge training and consulting services in key areas of business success. They include:
Leadership Development and Management Training and Coaching
Customer Relations and Customer Service
Creating a Conscious Business Environment
Corporate Social Responsibility (CSR)
Developing Stronger Work Teams and Team Building
Creating a Culture of Excellence in the Workplace
Since 1987, CRI Global has worked with hundreds of companies and organizations in the United States, Germany, Japan, England, Ireland, Spain, France, Australia, New Zealand, China, Singapore, and Mexico. Although we have worked with different cultures and customs, our approach rarely changes. At the heart of CRI's "strategy for success" is a proven business excellence model known as the Culture Blueprint. This comprehensive workplace excellence model has enabled CRI Global to help its clients make the transition from "Good to Great to Awesome!"
CRI Global can assist you with the following services:
Consulting in the areas of Customer Service, Creating a Culture of Excellence, and Teamwork.
Management Coaching.
Providing Professional Speakers for your meetings and corporate events.
Training your workforce to increase their productivity and performance
Organizational Assessments including the CAPS Assessment, the Core Power System, DISC and Culture Assessments
Facilitating Leadership Retreats and Corporate Strategic Planning sessions.
For more information, please call us at (858) 449-9055 or email us by clicking here.
Consulting Services:
Since 1987, CRI Global has been helping organizations set the standard for excellence. CRI Global works with clients that want to be recognized as their industry leader. We help them achieve that goal by strengthening their leadership, customer relationships, improving teamwork, and implementing business excellence strategies. CRI Global's clients include Fortune 500 companies, government agencies, military units, non-profit organizations, retail, hospitality companies, the global tourism industry, healthcare, and educational institutions.
CRI Global's approach to helping clients improve their performance is based on the Conscious Business Model, a collaborative style that challenges your people to refine their work processes in an effort to find ways to increase performance and maximize business results by putting the interest of your customers and employees ahead of the bottom line! Our consulting relationships last from 3-18 months depending on the scope and magnitude of the project. Our work focuses on pre-defined client goals while using specific metrics to measure your outcomes and results.
Typically, we will conduct culture assessment (known as CAPS) to establish a baseline for metrics, Next, we work from the top down to ensure that corporate goals are understood, accurately communicated by middle management to the front-line, and finally, embraced by all employees. After 30 years of working with clients, we have found this simple, but direct, approach remains the most effective, least disruptive, and very cost efficient. It is also the most challenging because people have different communication styles and methods. Too often, the message gets lost in the translation. This is one of CRI Global's key strengths – helping you manage the communication flow – from the top down!
CRI Global's research reveals that most companies experience a significant gap between what senior leadership understands to be the corporate mission and what front-line employees are doing to achieve that mission. Furthermore, we have found that this variability occurs because of disconnects between employee-to-employee contact, poor communication, or an internal systems failures on the people side of the business. In other words, most companies don't hire bad people. Instead, companies expect people to perform at peak levels with inadequate communication and poorly-defined processes. This type of non-conformance and inconsistency can cost you customers, hurt your brand and create employee morale problems. By using the CRI Global approach, we teach managers how to lead and communicate; and, how to create meaningful measures for performance. We also help management develop accountability standards (or Balanced Scorecards) for their key employees.
Using our proprietary Culture Blueprint model as a performance-enhancement tool, we have found that this standard for excellence helps companies identify areas for improvement as well as promote their best practices. Our goal is to help companies close the gap on key performance areas that grow revenue and strengthen customer retention results. Through our Culture Blueprint process, we help our clients communicate their vision for success, establish metrics for all key success factors, and measure employee performance against those key indicators. The final result is a company that operates in a systematic fashion united by common goals and metrics; and, a stronger work team environment whereby all employees are committed to achieving the same outcomes.
This is how CRI Global creates a culture of excellence and helps our clients achieve a higher standard for excellence in their industry.
Senior Leadership Consulting:
In addition to our business consulting services, CRI Global offers a Senior Leadership Consulting program that consists of four quarterly meetings, a confidential leadership skills assessment for each member of your leadership team, a confidential evaluation of each team member's verbal and written communication, a time-use analysis, and social interaction skills. Goals are to help your leadership team present more effectively both individually and in meetings, For more information and a confidential conversation, please contact us directly at: (858) 449-9055.
Executive Consulting:
In today's competitive environment, a successful executive or leader must possess the right balance between professional skills and personal decorum. This balance is true in the corporate world as well as in the fields of education, non-profit, government, and healthcare. Any executive who is considered "out of balance" will not succeed for long.
CRI Global provides professional, confidential coaching to individual managers and senior leaders who seek to strengthen their personal and professional performance. While each coaching client has different needs and goals, typically a coaching relationship includes the following key steps:
1. A confidential, get-acquainted telephone call.
2. A confidential face-to-face meeting to establish rapport and reach agreement on the specific goals and touchstones of this coaching relationship.
3. Twice monthly telephone conversations lasting 60 minutes that build on the agreed-upon goals including professional goals, personal goals, and your career path to success.
4. Life Balance Management including family, recreation, spiritual, and health issues.
5. Time Management.
6. Communication Skills for personal and professional growth.
7. Evaluating your Key Performance Metrics for success.
CRI Global's coaching skills can help you enhance your professionalism, performance, and image. We can also help you refine your communication skills and help you raise your confidence and self-esteem in social and professional environments. This includes the dreaded area of "public speaking!"
Many of our most successful clients realized they needed to improve their appearance, image and performance. With our help, they learned how to accept feedback and modified their attitude, values, and behavior in order to grow to the next level. Typically, are clients are results-oriented and pragmatic people who have a creative dimension, but feel limited in their current success path. They include successful people who need professional guidance and support in dealing with specific challenges they are facing. Sometimes these challenges include personal struggles as well as workplace issues ranging from how to deal with a tough boss to having more patience when it comes to managing their staff. Often times, we find that our best clients need help clarifying their goals and setting long-range plans.
Finally, many of CRI Global's coaching clients simply need a confidential sounding board for their ideas, or a listening heart outside of the workplace or their family to discuss personal issues they are struggling with. While we never try to assume the role of a psychologist or medical professional, we are very skilled at listening and helping our coaching clients work through and solving difficult issues.
For more information and a confidential conversation, please contact us directly at: (858) 449-9055.
Speeches and Presentations:
Our most requested keynote speeches and workshop topics include:
Leadership and Management:
"The Heart and Soul of Culture: How to Create a Culture of Success in Your Organization"
This dynamic keynote presentation features co-authors Tom Hinton and Barbara Yager, who wrote the best-selling book, The Heart and Soul of Culture. As a keynote presentation, this powerful program is guaranteed to inspire, educate and motivate your attendees. They'll learn about the Five Ps of Culture, The Triad of Business Success and how to create a Culture Playbook that minimizes reputational risk and builds Broadcast Customers™.
"Leadership Lessons I Learned on the Links: Mastering the Course of Business and Life."
Leadership Lessons I learned on the Links is based on the book by the same title. As a keynote presentation, this program is guaranteed to inspire and motivate your attendees. Using the analogies and principles from the game of golf, we share some very powerful leadership lessons learned on the links that will help your attendees improve their performance… on and off the links! we also involve the audience through our entertaining on-stage putting contest which always draws cheers and laughter from the audience, while providing important life lessons. This dynamic and upbeat presentation is very popular with senior managers, sales representatives, and clients or suppliers who want to integrate a sports theme and leadership message at their meeting. This program is also a big hit with spouses, too!
"Reputation Leadership: How to Protect Your Company's Reputation and Lead for Success."
A new aspect of organizational excellence that was developed by CRI Global is Reputation Leadership. During this informative and upbeat keynote address or half-day workshop, we explain how Reputation Leadership works. It is a three-step process companies and non-profit organizations can use to assess their current organizational performance against their competition and their marketing/sales results.
• Step 1. Perform an organizational assessment of your company (or business unit) by asking and responding to 66 proprietary questions designed by CRI Global, LLC. These questions assess five key areas of your organization. We call them the Five P's: Purpose, Principles, People, Processes, and Performance. Through this process, we can identify exactly where your organization can establish its Reputation Leadership edge.
• Step 2. Break down the silos and fiefdoms within your organization that inhibit innovation, communication, and change. This step allows an organizational transformation to occur that will position your company to effectively market and sell to new consumers, especially the emerging consumers (ages 18-35 years old).
• Step 3. Train those employees in your organization who touch the customer so that your values are communicated clearly and effectively. In this way, you will have one unified message communicated to consumers, who will identify more closely with your brand and corporate values. This is very important to Gen Z'ers and Millennials.
Reputation Leadership can significantly impact your performance and results.
Customer Service:
"The Spirit of Service: How to Create a Customer-Focused Organization"
When business author Tom Hinton wrote his first book, The Spirit of Service, he contributed to a growing international movement in the early '90s that has transformed how businesses and public agencies view their relationship with customers. For nearly twenty years, Tom has entertained and enlightened audiences — from Fortune 100 companies to public sector agencies — on how to transform organizations from an "operations-driven" mindset to a customer-focused culture. This popular keynote program or workshop is ideal for front-line service champions, call center employees, and managers who are responsible for customer service, customer relationships, and closing sales. Tom shares ten valuable attributes that every customer-focused organization should embrace including Service Leadership, Listening, Keeping Score, and Measuring Results. This presentation is packed with humor, positive examples of how to acquire and maintain customers, and practical tips that are customer-designed to help your employees impact the bottom line through their service performance.
Team Building: "The Power of Teams: Working Together for Profit, Pride, and Success"
How do best-in-class companies distinguish themselves from their competitors? One proven way is through the power of teamwork. It's no secret that successful work teams out-perform, out-produce, and out-distance the competition. So, how do you create a winning team performance? During this workshop or keynote presentation, CRI Global's teambuilding experts will energize your attendees by sharing the Five P's of Team Building. You'll learn how world-class organizations have applied our "Five Ps of Team Building" to improve product development, spark new ideas, innovate, and expand market share by working together to achieve better results. This spirited program is popular with employee groups and managers because it blends humor and team building exercises with proven relationship-building strategies to help solve tough operational problems and achieve breakthroughs in the workplace.
Business Excellence:
"Creating a Culture of Excellence: Leading Your Organization from Good to Great to Awesome!"
Moving any organization from "Good to Great" requires leadership, talented people, a strong strategic plan, and processes that can be measured and refined. Since 1987, the CRI Global team has helped hundreds of private and public sector organizations transform their performance from good to great through their Performance Excellence presentations. During this hands-on, informative workshop or keynote, we will share seven keys necessary for an organization to create a Culture of Excellence. As a result of this presentation, your attendees will have a very clear roadmap they can follow to improve performance levels across the board and transform their organization into a world-class, industry leader.
Personal Development:
10,000 Days: The Rest of Your Life, The Best of Your Life!
This inspiring and thought-provoking presentation challenges attendees to live their life, love who they are and what they do, and create a lasting legacy by creating a balanced life. This presentation focuses on the eight key elements used in The Course of 10,000 Days' Life Balance Wheel. They are: Wellness, Relationships, Romance, Environment, Career, Fun & Recreation, Money and Legacy. As a result of this program, your attendees will have a clearer sense of how to manage their life priorities and create greater levels of abundance, fulfillment and happiness in their lives.
To book any of these presentations or programs for your upcoming meetings and events, please contact us directly by clicking this link or call (858) 449-9055.
Coaching:
Work Teams Coaching:
One of the core beliefs that CRI Global has is that "Good enough, isn't!" Even the best can get better. This is why we created the Team Coaching practice. This structured program lasts six months and brings together a class of ten to twenty top performers from your organization, all of whom share a common desire to improve and push themselves to the next level.
This coaching class focuses on three key aspects of personal and professional growth. They include:
1. Individual Goals,
2. Organizational Goals,
3. Paths to Success
During the Individual Goals phase, CRI Global's experts will meet with each member of your team for two hours and conduct a confidential assessment. We will talk about business and personal goals as well as life balance issues to ensure each team member is ready for the next level of achievement. During the Organizational Goals phase, our staff will assemble the team for a two-day off-site retreat during which organizational goals are shared by the top executive and outlined in greater detail by the senior leader of the business unit. After this opening presentation, team members get down to business developing strategies and plans to ensure these goals are met. Team members will prioritize their top three projects, and using techniques from Lean and Six Sigma practices, create a sound plan to achieve outcomes within three to six months. Along the way, we will work with the team conducting weekly briefings and ensure progress is made and results are being tracked. Upon the completion of this Team Coaching program, a modest celebration is held during which senior leaders form the organization recognize individuals and reward the team's performances.
Individual Management and Leadership Coaching:
One of the most effective ways for individuals to progress through the ranks of management and leadership is through coaching. Most professionals find it difficult to spend time attending formal training programs and workshops outside of their discipline. This is why CRI Global established its Individual Coaching practice in 1994. For over twenty-five years, CRI Global has worked in a confidential manner with noted business leaders, non-profit executives, government leaders, and several professional athletes to help them take their performance to the next level.
CRI Global has created a very powerful and successful coaching track for his clients that addresses the six dimensions of well-rounded achievement: Personal, Professional, Family, Financial, Spiritual, and Recreational. Over the course of 6-12 months, Our experts work with clients to help them set goals, measure their results on a daily basis, and achieve their desired outcomes. While the initial meeting is always face-to-face, the follow-up, bi-weekly appointments are conducted in one-hour coaching sessions by telephone.
The goal of our individual coaching program is to provide meaningful, confidential consultation to help clients resolve issues and respond to personal and professional concerns that inhibit success, growth, and peace-of-mind.
For more information, please e-mail us directly by clicking here or call (858) 449-9055.
ARE YOUR READY?
LET'S GET STARTED !!