CRI Global Meetings, Incentives & Association Management Services:
CRI Global acts as a full-service association management, conference management and site selection company.  CRI Global also provides a talented group of business speakers to elevate the content of your meetings and generate results.  Our goal is to provide comprehensive management solutions and deliver superior programs for our clients.
Since 1987, CRI Global has been proud to manage and support a full range of association management services for more than 22 associations, non-profit organizations and foundations on a local, national, and international level.
Through our networks of consultations and affiliates, CRI Global successfully develops and executes tailored meetings and business-content programs for our valued clients.  CRI Global can also support your corporate and association meeting planning needs.  With an array of services from site selection to on-site event management, CRI Global can offer full service meeting planning or compliment your existing team with our extensive menu of meeting services.
CRI Global and its consulting affiliates are in the business of helping your create a culture of excellence.  We have nearly 30 years of experience in helping you design effective programs that will boost sales, motivate your employees, develop your leadership and strengthen your human resources management.  From providing seasoned business speakers to conference management and team building activities, our team will work closely with your staff to secure the best solutions and provide the finest professional resources available.  Our goal is to work behind the scenes to help your company become more competitive and successful.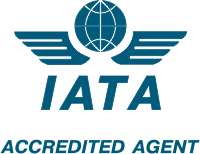 Premium Incentive Travel Programs
Technology and Online Event Registration
Corporate Meeting Planning Services
Destination Management Support
Conference and Event Management
Event Staffing and Onsite Support
Tradeshows and Product Fairs
Multimedia Development and Production
Team Building
Professional Speakers and Subject Matter Experts
Site Selection and Contract Negotiations
Custom Themes, Staging and Graphic Design
Sports Travel and Hospitality
We help our clients to resolve issues and respond to personal and professional
concerns that inhibit success, growth, and peace-of-mind.